Bio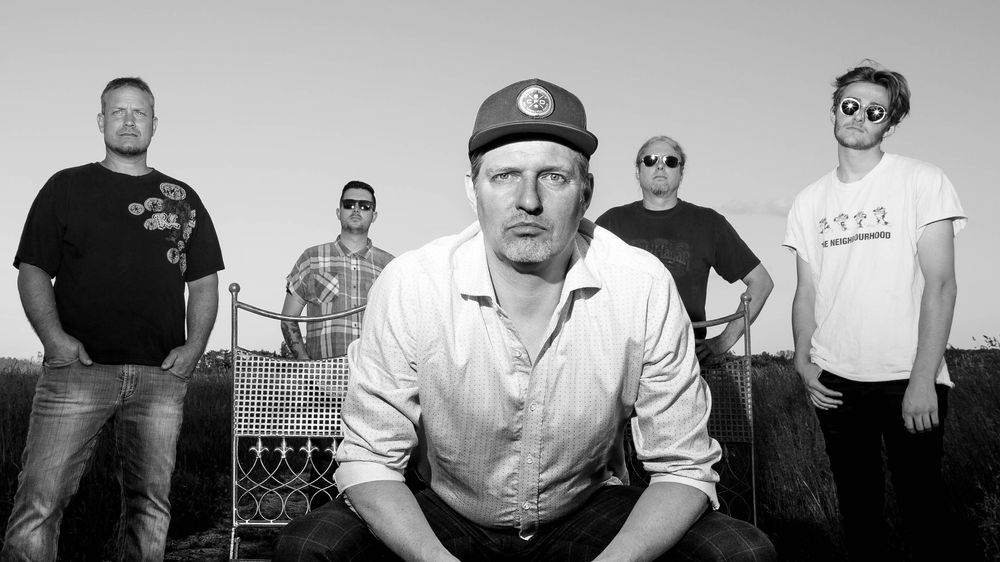 REAY
Some species of butterfly spend their entire existences in migration, journeying to the ends of the Earth on nothing more than sheer determination and undeniable instinct. 

Sean Murray can identify. The veteran Ontario musician has also devoted a vast portion of his life to the all-consuming pursuit of a distant, seemingly unreachable goal: The completion of his magnum opus Butterfly Tongue Revisited, a long-gestating labour of love whose arrival also heralds the birth of his new alternative indie-rock project Reay (pronounced Ray, after his grandmother's maiden name). 

"This has been a project of perseverance," the singer-songwriter, multi-instrumentalist and producer understates. "It's been in the works for years. Right from the beginning, I knew these songs were special. And since then, I have put so much time and effort and sweat into finishing them. It's been weighing on my shoulders for so long. There have been so many times I wanted to give up, but my soul would never have rested. I could never have gone to my grave without putting out these songs. It would have been the biggest regret of my life. So I just kept coming back to it whenever I had the chance — and now it's finally finished. And it's the most soul-cleansing experience of my life." 

It's also a listening experience you are unlikely to forget anytime soon. Unlike the insubstantial bits and bytes of automated musical fluff that stream into your playlist one day and vanish without a trace the next, Butterfly Tongue Revisited is music that grabs you instantly and holds fast. It's an album in the organic, old-school sense: Expertly and artfully crafted, carefully arranged and thoughtfully sequenced to deliver a moving musical experience that is simultaneously transcendent and transfixing, timely yet timeless, familiar yet fundamentally unique. There are sonic, stylistic and songwriting elements of everyone from Pink Floyd to The Verve, Death Cab For Cutie to War on Drugs — all topped with Murray's soulfully raspy pipes and poetic lyrics, and filtered through an adventurously stylish, multi-layered production sensibility reminiscent of Canadian legend Daniel Lanois' groundbreaking work with the likes of U2. 

"It drives me nuts to listen to an album where every song sounds the same, so we deliberately made every song sound different," Murray explains. "Every single song, we tore the drum kit down and set it up in a different space. Sometimes we used a different snare or ride cymbal. A lot of the songs have two drum tracks, one on either side of the mix. There are a lot of delays and hypnotic beats. In some cases, we recorded over a dozen guitar tracks that we edited down into two or three performances. We used a real cello. We had a trombone player and a flautist come in to do parts. Putting it all together was like painting a picture. It's definitely an ear massage. And now, nobody can really put their finger on who it sounds like. It's all over the map." 

The beauty and diversity of that sonic landscape is united and anchored by Murray's powerful, grounded songcraft. The swirling, radio-ready rocker Halo opens the proceedings on an uplifting note of romantic yearning. The thundering drums and cascading guitars of Rain presage an emotional storm that builds in intensity until the squall passes and the glowing sun emerges. Eternally topical and sonically scratchy, Poison points the finger at our world of con artists, broken promises, false advertising and "bullshit-baffled brains." Single Lemondrop Girl is a bittersweet, bluesy ballad fuelled by B-3 organ. Badside kicks back with some groovy soul-funk and falsetto backups. Peacemaker raises the stakes again with noisy guitars and lyrics decrying hatred and tribalism. The atmospheric, semi-acoustic Junkyard Hill paints a sombre scene in a post-apocalyptic world where the last man standing rules over a global pile of garbage. The haunting Spirit maintains there is hope even in the depths of emotional darkness. And the epic, richly textured Travelling fittingly completes the album's richly rewarding emotional and musical passage. 

Of course, for Reay — which also includes guitarist Ryan Smith, bassist Chad VanDusen, drummer Matt Copeland and Murray's son Bayze on guitar and keyboards — the trip is only beginning. With Butterfly Tongue Revisited finally taking flight in September 2019, Murray — whose extensive resume includes everything from opening for Glass Tiger to playing glam-rock at CBGB's to gigging with a Grateful Dead tribute band — is already looking down the road for the next horizon to chase. "I've got a lot of songs in the works," he says. "I can't wait to start writing new stuff and recording again. My goal is to make four or five more of these."

This butterfly isn't touching down anytime soon.
Matt Copeland - Drums
Bayze Murray - Guitar, Keys
Sean Murray - Vocals, Guitar, Keys
Ryan Smith - Guitar
Chad VanDusen - Bass